---
"The small child at dancing class may never become a professional dancer – but the courtesies and disciplines, as well as the joy in movement, will touch her forever" HELEN THOMSON, 1943
COVID-19 update: 
We are delighted to be back at the studio since 13th June!  We welcome all students past and present back as well as any new students.
We are also pleased to announce we are a COVIDsafe studio and have our safety plan in place:
On arrival:
Your child's temperature will be taken
You will need to sign the visitors attendee register –every week
You will need to sign a pre-screening questionnaire – every week
You will need to sign the DanceTots waiver form – only once
Hand sanitizers will be available for your use, please apply before you enter and after class
Additional antibacterial wipes will be in the bathrooms for your use, please ensure your child goes to the bathroom BEFORE class
Only one parent is permitted to bring your child in, please make sure your child is already dressed, shoes included and is ready to dance
Each child will have their own chair or spot to place their belongings on and their own props brought from home
 If you or your child has any cold/flu symptoms no matter how minor, please stay home. DanceTots reserves the right to not permit anyone into class if they are showing any signs or symptoms.  This includes runny noses.
Please Note:
Parents are to wait outside, or in their cars, or in the waiting room, provided they are adhering to all social distances measures and no more than 4 at a time.
Please wait outside until the previous class has left the room
---
DanceTots is a boutique ballet and dance studio catering for tiny dancers from 18 months to 7yrs old.
We thrive on nurturing the love of dance and classical ballet; where every child is made to feel special and not just a number.
Valuable life skills are learnt through structured classes, they learn to trust others and receive lots of encouragement.  Our enchanting ballet classes awaken their imagination through movement, watch their confidence grow and develop beautiful friendships that will last a life time.
DanceTots is very proud to announce that we are now officially recognised by Kinderballet™ to offer Kinderballet Accredited Classes – Australia's Most loved Pre school Ballet Program,  the only studio on the upper north shore to offer this wonderful program.  See the Kinderballet website for more details: www.kinderballet.com.au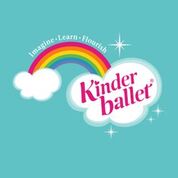 ---
---
"DanceTots and Miss Sophia are just incredible. Such a warm and welcoming class tailored so perfectly for the age of the children attending. My daughter LOVES ballet day and I am pretty sure she wishes it was a ballet day everyday! Thanks Miss Sophia, I cannot recommend this dance school enough!" – Laura