---
COVID-19 update:   We are pleased to provide virtual classes for all our DanceTots students until further notice.  We have had a lot of fun the last three weeks of term doing our classes LIVE via zoom.  If you would like more info regarding our timetable for term 2,  please email us at info@dancetots.com.au  and we will reply as soon as possible.  Here are added extras that we are offering all enrolled students:
All access to all classes all week to those enrolled – Monday to Saturday – includes a ballet story time at the end of each class
Choose your days, you can do as many as you would like, but still only paying for 1 class a week
Bonus classes on a Monday and Friday which includes – Frozen 2! and The Little Mermaid – dressing up is encouraged! J
Private lessons on request – especially for our younger dancers
Every student enrolled with receive an special DanceTots activity pack in the mail (includes colouring sheets,pencils,stickers,bubbles,notebooks etc) Please ensure I have your correct mailing address. Please enrol here: http://dancetots.com.au/registration/
Every student that enrols will receive unlimited make up lessons until the end of the year when we do return to the studio
Special virtual birthday parties (if your child's birthday is in the week they do a class, they can celebrate with their ballet friends)
The zoom link will only be sent out to enrolled paid families, it will be a new link and password for term 2
*DanceTots will not be held responsible for any accident or injury which occurs during online classes. By participating in these classes, students do so at their own risk. It is up to the child's legal guardian to determine whether the activity is suitable for their child. It is the responsibility of the legal guardian to provide supervision for their child during the course of this class.
Please ensure a suitable, non-slip floor space is made available. Any potential obstructions in the vicinity must be removed before they participate. Avoid all activities if students have any current health concerns, injuries, aches or pains. Avoid the use of blades, weapons or sharp instruments. Avoid physical contact with other participants and, where appropriate, adhere to social distancing guidelines.*
"The small child at dancing class may never become a professional dancer – but the courtesies and disciplines, as well as the joy in movement, will touch her forever" HELEN THOMSON, 1943
DanceTots is a boutique ballet and dance studio catering for tiny dancers from 18 months to 7yrs old.
We thrive on nurturing the love of dance and classical ballet; where every child is made to feel special and not just a number.
Valuable life skills are learnt through structured classes, they learn to trust others and receive lots of encouragement.  Our enchanting ballet classes awaken their imagination through movement, watch their confidence grow and develop beautiful friendships that will last a life time.
DanceTots is very proud to announce that we are now officially recognised by Kinderballet™ to offer Kinderballet Accredited Classes – Australia's Most loved Pre school Ballet Program,  the only studio on the upper north shore to offer this wonderful program.  See the Kinderballet website for more details: www.kinderballet.com.au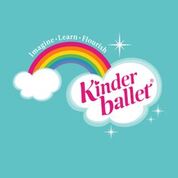 ---
---
"DanceTots and Miss Sophia are just incredible. Such a warm and welcoming class tailored so perfectly for the age of the children attending. My daughter LOVES ballet day and I am pretty sure she wishes it was a ballet day everyday! Thanks Miss Sophia, I cannot recommend this dance school enough!" – Laura